WORLD HEALTH SUMMIT REGIONAL MEETING 2021 - Uganda, Kampala & Digital
The World Health Summit Regional Meeting in Kampala, Uganda ended with clear demands and a powerful message of international collaboration: The Kampala Declaration on COVID-19 Vaccine Equity was signed by the Director-General of the World Health Organization (WHO), the President of Uganda, several ministers from Africa, M8 Alliance members, and the World Health Summit.
---
---
PROGRAM
The central topics of the Regional Meeting were in line with the African journey towards meeting the UN Sustainable Development Goals and achieving universal health coverage:
The Health of the African Youth, Advancing Technology for Health in Africa
Infectious Diseases and Global Health Security
Stemming the Tide of Non-Communicable Diseases in Low- and Middle-Income Countries
Inter-Sectoral Action for Health
See the program here
Read the program book here
Watch all session recordings here
MAKERERE UNIVERSITY
Host and organizer of the World Health Summit Regional Meeting in Kampala: Makerere University in partnership with the Government of Uganda.
LOCATION
Centrally located in East Africa, Uganda is the Pearl of Africa. The country's capital is Kampala.
VENUE
Speke Resort Munyonyo is located approximately 40 minutes drive from Entebbe International Airport and 20 minutes from Kampala city center. The resort is located on the shores of Lake Victoria.
---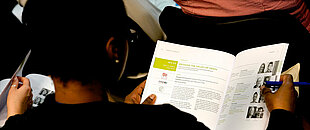 ---
"We are extremely delighted to be leading the preparations for the World Health Summit Regional Meeting, the first ever to be hosted on African soil. With health professionals and other stakeholders in government and the private sector coming together, I'm optimistic that the meeting will stir us all to think better and work harder to achieve the Sustainable Development Goals, all of which pertain to health, whether directly or indirectly."
Charles Ibingira
International President of the World Health Summit 2020/2021 and Former Principal of the College of Health Sciences at Makerere University
---
---